"You are my friend and you are one of the most incredible people in the world… what did I ever do to deserve such a fantastic gift! Friend you are the best

~ Author Unknown
One of my cherished blessings in life is the gift of fabulous friendships. I am fortunate to have quite a few people I am happy to say are friends of mine for many, many years.
Today is a reminder to connect with friends. So many things in life are short-lived and temporary. Few things are constant. A lifelong friend is truly a treasure. I am honored to have such wonderful people around me.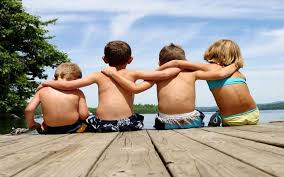 I offer you this poem from BJ Gallagher as written in her book, Friends: The Family We Choose for Ourselves which is a reminder how friends celebrate and applaud in good times and embrace, listen and cry with us during tough times:
Life Which is Shareable is Bearable
BJ Gallagher
I've learned that if I share my troubles, I can bear them
It's true
It makes me feel better to have you around when I'm down.
Your presence reassures me;
Your listening soothes me;
Your hug consoles me;
It's nice to have company – even if it's in the pits.
I don't need cheery platitudes of positive thinking or
booming bravado urging me to "buck up".
No…
What I really need right now is just the comfort
of your company….
And maybe a little chocolate.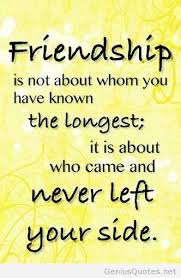 Friendship is an essential value fundamental to our lives having true meaning. I'm sure many can recall an occasion, a story, or a moment when a friend was there and made all the difference. Recollections not only of good times but also heartbreaking, devastating and grief-stricken times as well.
Hold close your friends. Reach out to them as much as you can. Give yourself permission to lean on them and allow the comfort of their love to embrace wisdom, patience, laughter, companionship, etc. Allow your friends to protect you and lift you up.
Whatever you need, trust yourself and trust a friend to surround you with light and hold you up when you can't stand on your own. You will help yourself and wonderful feelings will be felt long afterwards.