"Say goodbye to your past. Embrace the New Year, the new you!"
~ Indian Express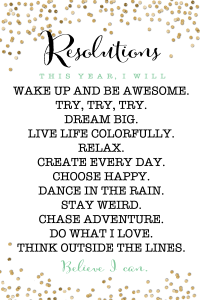 Here we are. Halfway through January. Have you made some New Year's resolutions? Are you ready to begin a new year filled with hope and promise? Are you ready to embrace what comes next and continue to move forward? Or are you already feeling the pressure of not focusing on your resolutions?
We tend to get to the beginning of a new year with a laundry list of promises and resolutions that we say in January will be our goals for the year. And by February 1st, the wind is gone from our sails, and we have lost our motivation. I've been guilty of this many times. I've had the best of intentions to give myself a fresh start and a clean slate. However, many times I did not look at things realistically nor created a plan that I could get excited about when my motivation wasn't where it should be.
To help with that, I was introduced to another way of looking at "resolutions" and how to approach the New Year. These last few years I've stopped making resolutions and have adopted a practice of picking a word that resonates with me that can be applied to every area of my life all throughout the year.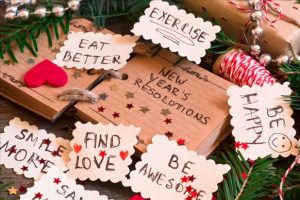 All of us living with a pandemic, my words for the last couple of years have been "Kind", "Gentle", "Peace". It was a herculean effort for everyone to work from home, having to stay away from loved ones and feeling isolated not being able to go anywhere. These words helped to navigate such a sad and fearful time.
What I find great about choosing a Word for the Year is, it continues with you from year to year. "Kind", "Gentle", "Peace" are words I can always refer to and use with anything in life. I will keep these words with me throughout 2022 as I need them. I've chosen a new word for 2022, "Commit". It is already challenging me and pushing me to stay accountable to everything I want to accomplish that is important to me.
Having shared this with you, can you think of a word that would resonate with you to focus on all year which may help turn resolutions into something more doable each day?
I would love to hear your thoughts about the concept of a "Word for the Year" vs. "Resolutions". Your reactions and comments are always welcome.