"Every end should be followed by a great new beginning"
― Aditia Rinaldi
Do you need a fresh start? A new beginning?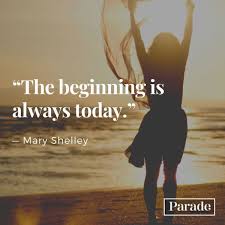 It doesn't matter what is going on. Life throws curve balls and sometimes it causes us to want to hit the reset button. You can do that today. You can give yourself a fresh start and a new beginning. And, it doesn't have to be anything dramatic. Quite frankly, it can be simple and subtle.
What is the first step?
Oftentimes, it is doing something to help you, something that excites you and gently pushes you to keep moving forward.
Below are a few simple and fun ideas to get started:
• Give yourself a personal makeover – Consider a new hair style and take a look at your wardrobe. A day at the hair salon is a great way to refresh and recharge. Changing things up in your wardrobe is a wonderful way to feel good that doesn't have to be very costly. A simple change such as a new jacket, scarf, or just a new color that you haven't worn before can lift your spirits and give you some new found confidence to take action.
• Make wellness a priority – Life is hard work and zaps your energy. Take some time for you and consider a short get away to focus on you and self care. Exercise, massage, yoga, meditation are easy and calming ways to revitalize your mind and body to give you a fresh perspective.
• Make over a room – Start fresh and new by changing up your living space at home. Paint the walls a different color, rearrange the furniture. Surrounding yourself with something different can give you a positive lift to your spirits.
• Start forging a new path – Change is constant. Begin looking inside for your gifts. Maybe this is the time to consider learning something new. Is there a class you want to take? A hobby you'd like to start? Go someplace you keep saying you want to visit?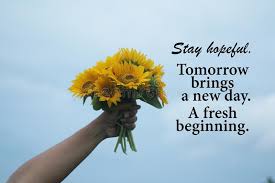 Fresh starts does not mean there is something wrong with what you are doing right now. Fresh starts keep you moving forward and opens you up to new possibilities. You work hard every day. You worry and take care of your home and those you love. You are constantly responsible for something or to someone. Fresh starts bring you to the forefront. Fresh starts are a reminder of how much you matter just as much as everyone else does.
Have fun creating fresh starts and watch others notice how good you feel. You may find they want to emulate the same joy in their lives!
To you always being your best self.