"I think the hardest part of losing someone, isn't having to say goodbye, but rather learning to live without them. Always trying to fill the void, the emptiness that's left inside your heart when they go." ~ Author Unknown
I've shared with you many times before about my involvement with the Beginning Experience International Ministry and all the wonderful help this ministry provides. You may recall in my past communications that the Beginning Experience Team of Long Island runs two weekends per year. There will be another weekend coming up at the end of this month. Details are below and if you can help in any way to offer someone you know who may be grieving over the loss of a marriage due to death, divorce or separation I encourage you to pass along this newsletter. You may not realize how much help you truly may be offering until you pass along the information.
As I've shared with you many times, this ministry greatly changed my world when I was emotionally lost and in a very painful state as my marriage was ending. Through the ministry of Beginning Experience, I learned so much about grief that I never even realized and how personal and complex it truly is. With time and patience, I learned how to heal and embrace living again and creating a new world for myself.
This Ministry had such a positive impact on my life that I needed to stay involved so I could give back and help others face their grief and move forward with hope that life can be good again. I am currently an active team member for the Long Island chapter of Beginning Experience and passionately feel that there is just not enough help and support for those that are widowed, divorced or separated.
One of the most traumatic experiences a person can face is the loss of a spouse through death, divorce or separation. Grief of this magnitude can be overwhelming, lonely and for many, results in such despair that their life becomes stagnate; they have the inability to move forward or beyond their pain. That is a horrible existence and a tough place to be.
I was once that person and as strong as I know that I am, my marriage ending brought me such emotional heartache that I just became lost and had no clue what to do. Because of my story I am someone who can help someone else move through this very sad, hurtful and challenging experience. An experience in which you feel that your life is broken and there is no way to fix it.
And one of the ways I did heal and move forward was with the help of the Beginning Experience International Ministry.
Beginning Experience is a Christian based ministry created by a Catholic nun,
Sister Josephine Stewart that is designed to help widowed, divorced and
separated individuals move through the pain of the loss of their spouse.
Beginning Experience serves those of all faiths. The program is conducted using a weekend format beginning Friday evening and ending Sunday afternoon. The focus of the weekend is to help participants deal with the grief process and to give everyone an opportunity to turn the pain of loss into an experience of positive growth.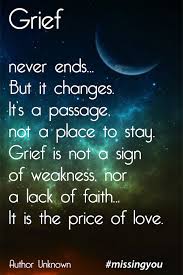 The Beginning Experience weekend offers a setting for participants to meet and be with people who will first and foremost listen to them. They understand you because they, too, have gone through what you may be going through right now. All team members are former weekend participants themselves so they are facilitating the weekend from a point of healing. During the weekend, participants will get to know the team members from the stories they share of how they have come to terms with their loss, face and deal with their anger and so much more.
The weekend offers a safe place for participants to open up to their pain and allow the similar experience of loss from the entire group to embrace and support them. It is a process and in order to benefit the most from this experience, all participants are encouraged to let go and allow the team members to help them and to actively participate in the weekend events.
The next Long Island Beginning Experience weekend will be held February 26 – 28, 2016 in Bay Shore, NY. Reservations are being accepted now. For more information about the weekend, please email: BeginningExperienceLI@hotmail.com.
Information about the Beginning Experience International Ministry and other locations outside of New York that offer these weekends can be found at our website: www.beginningexperience.org.
The Beginning Experience weekend that I participated in was truly a healing and life changing experience for me. I highly recommend it for anyone who may be struggling with grief as a result of divorce, becoming a widow, or separation.
If you or anyone you know is stuck with the pain of grief and cannot move forward, please pass along the information about the February weekend. If I can answer any questions or shed more light on the weekend, I am happy to do so. Please feel free to call me at (516) 413-6209 for a private conversation.