"Journal writing is a voyage to the interior."—Christina Baldwin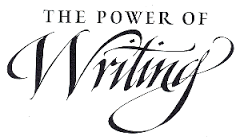 If you became aware of a tool that would not only help you but give you insights into yourself and how you process your emotions, would you want to know about it? I know I would and it is one of the most simple of tools out there.
Writing or more commonly known as journaling is the tool that I am offering to you. I know, I know, you might be saying "are you kidding me?", "I don't do that", "I can't write", "I don't even like to write".
That's okay. It doesn't really matter much what your thoughts are about writing because the writing I am talking about is writing that belongs to you and you alone. A private space for no one else's eyes but yours; A safe place for you to sort through anything and everything. A place for you to be your most honest, no holds bar self without scripting what you say, caring about what you say or thinking about whether what you say will hurt someone.
Writing is an amazing tool that offers so many benefits. I didn't really understand how powerful writing is until life happened and the overwhelming emotions that were all around me had no where to go. Well meaning family and friends were there for me in whatever way they could be but the truth of the matter was that unless someone else has walked in your shoes, they can't fully understand everything you might be feeling. When that happens and our emotions are raw, if unexpressed, we can wreak havoc on our bodies and overall well-being.
That's where journaling comes in. Journaling to me sounds a bit formal but in essence when we write we create a time line which is really a story. Our story, the story that belongs to you alone. And as you know, we are individuals unique and different in our special ways. It is this uniqueness that is the main reason why journaling can be so healing. The beauty of writing is that it gives you a place to express yourself in a very private way. No grammar, no scripts, just pure feeling.
For me, I need to put words to my emotions and let them out somewhere. So often, grabbing my journal is the remedy that makes the most sense. It is a safe place for me to release everything that is bogging me down.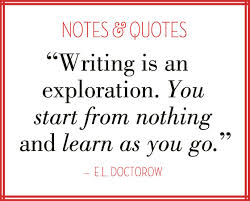 When I first encountered the benefits of writing, I had no idea at the time how writing about my feelings in a private, safe, place would be so beneficial.
I was skeptical in the beginning when I sat with a notebook looking at a blank sheet of paper. How do I do this? What do I write? How do I put into words everything I'm feeling? Where do I begin? The experience was awkward and uncomfortable to say the least. Thankfully when I was trying this out for the first time I was with other people and we were guided into the exercise of writing with a list of questions to use to start us off and to give us ways to find some thought provoking response.
From that very first experience, journaling has since become a friend to me. I regularly journal and I love it. I have a place that belongs to me alone where I can express myself with no thoughts of judgment or criticism. I've learned so much about myself through journaling and I continue to learn new and different things. Journaling has become the safe place to share my most innermost thoughts and feelings. A place to heal. A place to sort things out. A place to vent, scream and cry. A place to celebrate. A place to dream and a place to love.

If you've never given yourself a chance to experience journaling, I highly encourage you to try it. It might just change your life in ways you could never imagine.
Some ideas to help you get started:
Any type of book will do. My first "journal" was a one-subject spiral bound notebook. Nowadays, I enjoy picking out a special book which changes each time I start a new one. Some are large, some are small, some have a quote written on them, some are just plain but the cover is a special color that I like. It doesn't matter what type of book you use, just choose something that that is attractive to you. And for those that don't like writing with a pen and notebook, but would prefer to "type" their thoughts, the benefits are still just as effective.
Use questions to prompt you. Start out slow and ask simple questions: "How am I feeling today?" "What is on my mind today?" "What kind of day am I having?" "Is there something bothering me today? "What am I happy, sad, anxious, angry or worried about today?"
Have Fun. Journaling is not meant to be drudgery or feel like an assignment. Approaching this practice with an attitude of enjoyment will make it so much easier to become a regular habit. Sit in your favorite chair, find a beautiful and quiet spot in the park, sit by the water.
Keep a gratitude journal. If writing seems like a daunting task and too overwhelming, try something easier. I started a gratitude journal first before I really got into writing on a regular basis. I found it to be easy, simple and quite enjoyable. Every night, I write down five things that I am grateful for. That's it! Just five. It would seem that we could easily write many more than five but start out with five. When you are just starting out, you have to concentrate and to come up with five things may seem difficult. After you find five, you'll be amazed how you will go through each day more aware of everything around you and throughout the day take note of what you will write down that night. It's a great keepsake to go back to and reread and it will definitely make you feel good.
These ideas are pretty simple to do and the easiest to do to get started. I hope you will consider trying them out to give yourself the benefits of writing.
My best suggestion is to embrace the thought of writing with an open mind and a light attitude. I think if you make the attempt and try some writing for yourself, you will agree with me that journaling is worthwhile and when done on a regular basis can become a powerful tool for change and healing. Time spent on you is never wasted and we are worth every effort to become our very best selves.