"Life is not easy for any of us. But what of that? We must have perseverance and above all confidence in ourselves. We must believe that we are gifted for something, and that this thing, at whatever cost, must be attained."
~ Marie Curie
I want to talk about confidence today.
How do you feel about confidence?
Do you think you are confident? I so hope that you do.
Do you trust yourself to know that even when you may not feel confident that you can find your way back to feeling empowered and strong?
Is confidence an attribute you aspire to have?
Do you shy away from being confident?
Do you think you have no confidence?
Here's what I know about confidence:
I believe confidence is an attribute worth striving for, attaining and protecting at all costs.
I believe confidence shines when we are feeling our best.
I believe that confidence can be found when we least expect it.
I believe confidence can waver when, emotionally, we are not at our best.
And, what would cause us to not be emotionally at our best?
Unexpected turns of life… the list is quite long… we have no control when life's changes will come across our path but for sure we are all in this game of life… the beautiful twists and turns as well as the devastating losses; no one can predict what side of the pendulum we will be on when life tosses us a twist and our apple cart is turned upside down.
What then?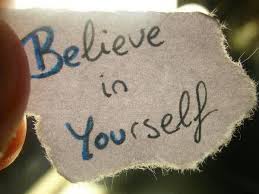 It's easy to answer this question when the upset or twist is a happy accident or something we never dreamed of. Days like this give us an outcome that is nothing less than wonderful. It's easy to adjust and go with the flow. Life is good. I'd venture to guess that most of us would want these types of unexpected turns any day!
But what happens when life as you know it changes suddenly without warning? These are the days that are unexpected, feel so dramatic and throw us off course instantly. And as they unfold before us, we see immediately that we are changed forever.
On these kind of days, our confidence is nowhere to be found. We feel wobbly and far from stable. We feel knocked off our game. Confidence seems to go out the window. We become hesitant and unsure. We want to retreat and depending on the circumstance can end up going fetal because that feels safe in the moment and a way to protect ourselves. We are unnerved to our very core.
Days like this need a backup plan. How do we find our confidence again? And, when our confidence has been hit with such a blow, trust isn't too far behind it. Because when we don't feel confident, it's not so easy to trust; trust ourselves or anyone else. We have been wounded. And, we need to find a way to get our confidence back.
Here's the upside to all of this. Confidence is a muscle that like any other muscle you want to build needs to be strengthened and worked on constantly. Confidence is the attribute we can muster up in all circumstances because we know how confidence feels.
Confidence is motivating and we can inspire the confidence inside of us because we remember how we felt when unexpected happy events have gone on in our lives.
When you're wobbly, and your confidence is not at its best, you can visualize the times when your confidence was good and you felt alive and full of promise.
Confidence is always inside of you
Confidence is taking a deep breath
Confidence is saying that you are hurting and you don't know what to do
Confidence is being off your game and saying so
Confidence is saying you are not in a good place right now
Confidence is allowing others to be there for you
Confidence is owning every emotion that you are feeling in the moment
Maybe the best way for you to find your confidence again is to pay it forward and help someone else.
And lastly, confidence is remembering that you will figure everything out. You are not broken. You do not need to be fixed. And, sooner than later, this too shall pass.
It's normal and human for your confidence to not always be at its best but never forget you have the power to bring it back stronger and better than ever.