"Clutter isn't just the stuff on the floor. It's anything that gets between you and the life you want to be living." ~ Peter Walsh
Spring has finally arrived!
Are you ready for warmer days, sunshine, flowers and fun?
Are you ready to breathe in fresh air all over your life?
It's time to declutter what's in the way of you living your best life and let go of what no longer serves you.
Open the doors & windows. Let the sunshine in and a cool breeze re-energize your home. What can be discarded? What can you give away to someone who needs what you no longer use?
Spring cleaning isn't only about freshening up our homes, getting rid of clutter, sprucing up the garden, it's also about clearing away any emotional baggage which keeps us from feeling good.
As you sweep away the dust and clutter, discard what you no longer use or need, you will open a space to see new possibilities. And your mind gains clarity.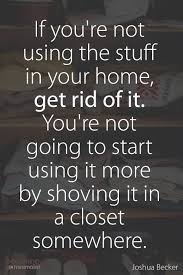 Here are some thoughts to help declutter your mind:
Be kind to yourself – Take care of you first and everything else falls into place
Accept what is – Let go of what was
Release your guilt and fears – There's nothing to worry about
Let go of control – The only thing you can control is you
Visualize what is important to you – What you focus on grows
Allow yourself to be vulnerable – don't be afraid to show love – We're all in this together
Reach out to others – You are not alone
Let go of what no longer serves you or interests you – bad habits i.e. overeating, drinking, spending, procrastination, depression, anxiety, etc.
Forgive, Forgive, Forgive – yourself first and foremost and then everyone else who has hurt you – This is a gift you give to you
Don't hold a grudge – in the end it's all small stuff – And why waste your energy on feeling angst about anything?
As we say goodbye to Winter, what spring cleaning will you do to breathe in fresh air and sunshine into your life? What emotions and habits will you let go of to live more simply and enjoy your life?