"Are you managing your energy well and using it for things that matter? Do you stop to recharge before you push yourself to critically low levels? Unplug to recharge."
~ Susan C. Young
When was the last time you relaxed and recharged?
Last week I was off from work and went to Hilton Head, SC to spend time with special friends. It was great being away for a few days, and a complete break from my every day routine. I had the best time and came home feeling refreshed. A reminder to make time off an ongoing priority.
It's important to schedule time to relax and recharge for many reasons:
To explore new places
• To spend time with family and friends
• To kick back and relax
• To unwind, have fun and be carefree
• To lounge around and not follow a schedule
• To play
• To get extra sleep
• To not plan one thing and see where the day takes you
• To spend more time on a favorite hobby
• To get lost in a good book; catch up on your favorite shows
• The list is endless
When we take time to get away, we replenish all that has been depleted. We slow down, breathe in the fresh air, bask in the sun and allow our minds to clear from anything that may be worrisome.
We give ourselves permission to laugh and smile more, to play and let go of our everyday responsibilities, and to reflect and focus on ourselves.
The beauty of getting away is that you don't have to go far to reap the benefits. You don't have to book a flight or make travel arrangements. You can get away in your own hometown.
Plan a day trip and enjoy taking a long drive. Last summer I planned a day with friends. We had the most wonderful time together. We went out East to a restaurant we had never been to. It was a beautiful day in July. We ate lunch outside with water right in front of us to enjoy yachts and boats going by. A cool breeze and the company of cherished friends. After lunch, we walked through the local town to peruse the shops. Enjoying each other's company was the best and then of course, stopping for ice cream to end what turned out to be a lovely afternoon. It is a day I think about often.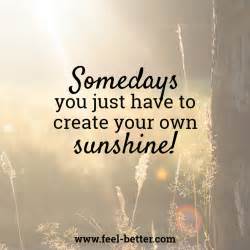 Spend a day in Manhattan. That alone is a suggestion full of everything. There is so much to do in New York City. One day is hardly enough to spend there but one day can turn into another day and then another. Maybe a new routine is created and you find taking a day to get into the City is something you look forward to when you want to get away.
Take time away from your everyday life. Rest, relax and come back to your routine rejuvenated and recharged, ready to face whatever you need to. Your mind clears and you feel refreshed. You might even gain a new perspective about something bothering you.
Better solutions come when you feel good.
I can't encourage it enough to make time off a priority. Change your scenery and do something you haven't done before. If you like the beach, see how you feel around a lake or a pond. If you like to walk, try bike riding for a change. If you always drive, jump on a train and enjoy a day you don't sit in traffic or worry about parking your car.
Most of all, have fun, relax, recharge and reflect on how good you feel when you take some time away to just be.
You matter, so do what you can to feel good so you can be your best self.