"When you say "yes" to someone, make sure you are not saying "no" to yourself." —Paulo Coelho
This week I've been reminded so clearly about self-care! I am as guilty as the next person who can burn the candle at both ends and then wonder why I'm not feeling so great and not at my best.
Sometimes, it's my fault and I've taken on too much and won't slow down but other times, we just get sick. With the summer heat being over the top these last few weeks and the air on the oppressive side, is it any wonder that summer colds, coughs, sinuses are bothering so many of us? Well, that is what has happened to me this week and it was a reminder to get back to basics.
I've shared lots on this topic before but I felt it is worth repeating especially when we get off track, overwhelmed and don't know what to do first. Being under the weather can magnify all of our other emotions. When you don't feel well physically, or you are emotionally burdened with sadness, loss, grief and just feeling stressed because there is so much on your plate, all of this can feel like so much. Now more than ever it is essential to get back to the basics, you and your self-care.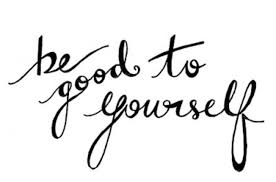 And care for yourself is what you must do. All of us have some form of stress in our lives. Big or small each event can bring anxiety and grief. As you know, stress affects your overall well being and if it is not managed, will wreak havoc on your body. You absolutely have to find a way to take care of yourself and your well-being.
The ideas below may seem overly simple but they are important and effective:
Rest – Physically, grief depletes your energy and lowers your resistance and can leave yourself open to more serious health problems. While grieving, your body can feel so much physical discomfort that you may feel that something is seriously wrong. This is all part of the normal grieving process but you do need to be kind to yourself and take measures to ensure that you give yourself plenty of rest and get as much sleep as possible. It is important to try activities to help you relax such as yoga or meditation. Drinking warm milk and listening to some soothing music may also help. And, if your resistance is down due to headaches, a cold, cough, etc. more than ever rest is needed to feel better sooner than later.
Exercise – If you follow a regular exercise program, as soon as you can, try to get back to this routine. Exercise releases stress and tension and even getting outside in the fresh air and sunshine will do you some good. Your body will thank you later and you might feel just a little bit better with a different perspective.
Diet – The last thing that is probably on your mind is eating and you are probably finding this very difficult to do. But, your body needs fuel and your energy that is already low from grief or just from not putting yourself first and burning the candle at both ends. Even if you can't face a huge meal, nibbling on some fruit and cheese is probably more doable. Stock up on plenty of snacks that are easy on your stomach: fruits, cheeses, yogurts, cereals, nuts. Now is the time to eat small, frequent meals and not the time to consider losing weight. And without a doubt, make water your friend. Our bodies need water to keep us going. Dehydration can sneak up so easily when we least expect it. Sometimes, it is water than you need the most and that is what will help you to feel better the fastest.
Alcohol & Drugs – The pain of grief or any stress that you may be facing is more than overwhelming and in the beginning it is very normal to want to avoid this pain by using alcohol and drugs. Occasionally having a drink or two won't hurt you, but drinking alcohol to get drunk will create a problem. Alcohol is a depressant and the cycle of avoidance will only put off the inevitable and keep you numb. The real truth is that you are strong enough to face your grief, stress and any addictions. Avoiding anything will only add to the problem and prolong your healing.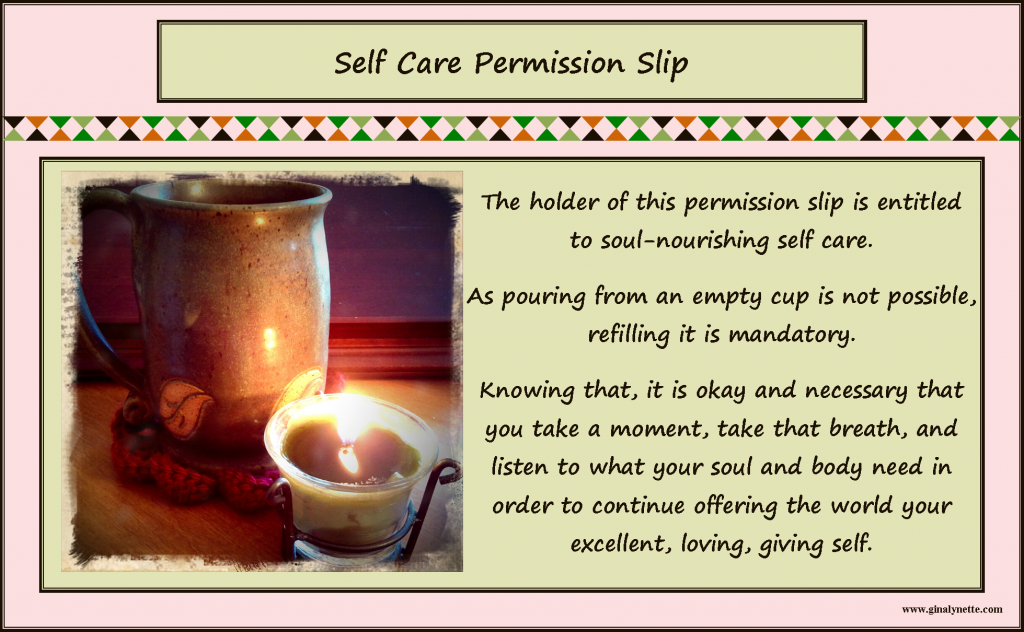 The last important consideration is to have lots of patience with yourself no matter what you are going through. Grief stops you in you your tracks and you are left navigating new and foreign territory filled with lots of emotions all at once. Everyday life can bog us down at times just as much. Either way it is your self-care that is always there to fall back on. The only path to take to heal grief is to face it head on and pass through it allowing each emotion to rise within you. Once your emotions can be given a voice and acknowledged, you can then let them go. The only fast way of doing this is with kindness and patience.
The basics I've shared with you today are familiar and simple all at the same time but they yield the most profound results over and over again. Moving forward one step at a time gets easier when our self-care is at its best. You are worth every effort to feel good always or as best that you can during any circumstance you face.