"You yourself, as much as anybody in the entire universe deserve your love and affection." – Buddha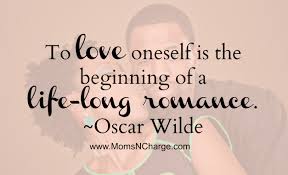 With February being all about love, it is so easy to express our love to those that mean the most to us. In some respects, that's what is easy and doable it would seem, but before we can really do that, we have to look inside and show love to ourselves first.
So for today, I'd like to offer you the idea of taking some time to celebrate all that is you! To shower your love on you!
And what better way to begin to do that than to write. We easily write to another person, whether it is a heart-felt note or sentiments perfectly written in a store bought card.
What better subject is there to write about than you? And who knows you better than you do? Just a few short comments and reflections upon everything that is wonderful and makes you the person that you are could be the one exercise that you need to do that can give you so much in return. And if this feels uncomfortable at first, five minutes is all that you need!
On a blank sheet of paper… write the nicest, most loving, compliments you can muster up about yourself! Don't shy away. Write the words that have the most meaning to you and reflects your love.
Take it a step further and when you are done, fold it up, put it in an envelope addressed to yourself and ask someone you trust (you don't have to tell them what is inside) to mail it to you at some later date in the future. It doesn't matter what date that they decide just that they mail the note to you.
What is great about this is that you will undoubtedly go back to your regular routines but one day an envelope will arrive in the mail addressed to you and you will give yourself a beautiful gift of reminding yourself how great you are. And, on the day this note arrives, the words that you have written might just be the very thing you need to hear that day. Can you imagine how your day might turn around or brighten even further? Can you imagine how you will touch your own heart?
It is so easy for us to keep moving and doing and being responsible for all that we have on our plates that we forget to think of ourselves.
Even with the pain of loss and the heart-wrenching emotions that can tailspin us, there still needs to be some time carved out to honor who we are and to acknowledge all that we are experiencing and feeling.
Kindness for ourselves gets lost sometimes when we just focus on others. It is so important to get quiet and look within. Stop, slow down and breathe.
I hope you will take a few moments to consider this small act of kindness to yourself.