"Low self-esteem is like driving through life with your handbrake on. "~ Maxwell Maltz
When your world has been challenged and everything turns upside down is it any wonder you don't feel so good about yourself?
Our self esteem takes a huge hit when change, stress or loss, smacks you in the face.
What did I do to deserve this? I can't believe this is my life right now!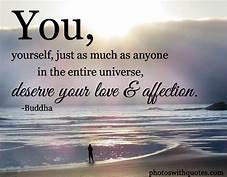 When our self esteem is not where we would like it to be, we have the incredible knack of turning on ourselves. We judge, criticize and begin to worry about other's opinions. Fear creeps in and we begin to doubt and lose focus on what we know to be true and how capable we truly are. Confidence wanes and the grip of negativity becomes quite powerful. A downhill spiral to say the least.
The feelings we experience with a bruised self esteem can be scary and depressing. It can cut you to the core and shake your foundation. However, all is not lost.
Healthy self esteem is something we can develop. With patience and loads of practice you can easily improve the way you see yourself. Healthy self esteem is about being okay with yourself right now, warts and all. It's about loving yourself unconditionally, being happy with who you are TODAY and avoiding the pressure you put on yourself to stop feeling sad, lose 15 lbs. or have more money in your bank account. It's about being okay with your life the way it is at this very moment. Your self esteem is healthy every time you celebrate your strengths, skills and abilities as well as acknowledging your weaknesses and idiosyncrasies.
Next week I will share more about what effects our self esteem and offer some tips and suggestions to improve your self esteem quickly and easily. Even if you are not completely happy with yourself right now, it doesn't mean you should give up or stop trying to be your best self.
More importantly, we owe it to ourselves to be happy with who we are no matter what. Thinking less, wallowing in self-pity or having a low opinion of yourself serves no one. You especially. You cannot give what you don't have and you are worth every effort to develop the healthiest self esteem you can muster.
If you're not feeling your best today, I wish you extra kindness and good thoughts you will be good to yourself.