"Our greatest happiness does not depend on the condition of life in which chance has placed us, but is always the result of a good conscience, good health, occupation and freedom in all just pursuits." ~ Thomas Jefferson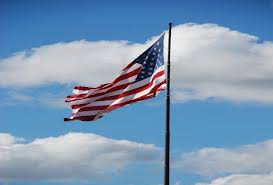 Today's newsletter comes on the heels of the 2016 Presidential Election. We have a new President!
Congratulations!
It has been an unbelievable election. The campaign trail was filled with nastiness and downright ugliness that quite frankly I couldn't keep up with all of it and chose not to.
Maybe today you are upset with the outcome. Maybe today you are thrilled with the outcome. I am happy for you if you are happy with the outcome.
If our new President is not the choice that you made, well, I hope you will now find a way to accept the result and allow the next four years to unfold as they will. I hope that you will respect the choice that has been made and in the long run you will support this new President.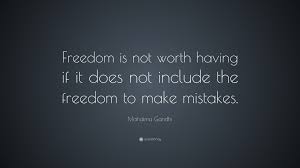 The impression that this election has left me with the most is the freedom and gratitude I feel that I live in this world at this moment in time.
We have come so far from the days when we were segregated and restricted from the choice, to vote.
How grateful I am to have such freedom.
Today, Donald Trump is our new President. Congratulations, Mr. President. I will be honest and say that I did not choose this man to hold the highest office of the nation. That's okay. I am entitled, like you, to choose who I thought was the best person for the job given the selection of candidates that we were running.
In my case, I did not want Donald Trump to become President, but here he is. I choose to accept that our nation has spoken and I will give him the benefit of the doubt. I will respect the fact that he campaigned and won the election. He now holds the position of President of the United States. I will watch and pray that these next four years unfold with powerful changes that will be a benefit to all of us.
This election has reminded me so profoundly of the gratitude I feel for the freedoms we are blessed to have. This is a time of freedom. The history that we have known is not the history that we live with day to day. We are not restricted from speaking our mind or exercising our right to vote for whom we think is the best person for the job.
I hope you chose to allow your voice to be heard by voting. Without a doubt our nation has spoken and with each one of our votes, we put this person in office.
Now that we know who our new President is, I hope we will all support President Trump. I hope we will now press the re-set button and support this new President in this powerful and great position. The election is over. Regardless of how you wanted it to turn out, it is a new time.
I hope you feel good you did your part to tip the scales and support the candidate you thought would do the best job. If that person is our new President, I would think you are feeling wonderful right now. If our new President is not who wanted, I hope you find acceptance with the outcome and feel good that you were witness to and exercised your right to choose.