"If you feel lost, disappointed, hesitant, or weak, return to yourself, to who you are, here and now and when you get there, you will discover yourself, like a lotus flower in full bloom, even in a muddy pond, beautiful and strong."
― Masaru Emoto
It's the beginning of the month! I love when the first of the month comes around. We turn the page of the calendar and we are given a fresh new start. You don't have to wait until the first of the month for a new start. Every day we wake up is a chance to begin again.
This is exactly what I mean, there is no arrival. Everything we do to feel better, make changes, accomplish, have and celebrate. Everything is part of our story. There is no finish line, we continue and begin again.
Some may see this as OMG, it never stops and others may see this as a wonderful way to view our lives without getting caught up in all we have on our plates. The real end game is when we die. Even that is not a true end game because depending upon what you believe we are told we do not arrive. We continue to live on in a completely different form. Lots to think about.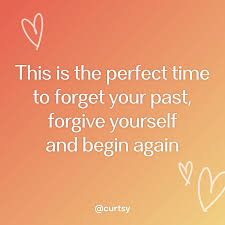 With realizing there is no arrival, we can give ourselves a new perspective and permission to take the pressure off. To stop being hard on ourselves. Even with the drudgery of everyday sameness, our very best plans and intentions, sadness, struggles and obstacles that happen constantly, how lucky are we that we can always begin again?
We don't have to wait for the New Year. We are on a never ending journey of new beginnings. We can choose to begin again anytime, even this very moment.
So my friend, if you find yourself caught up in high expectations that never seem to get met or if you are hard on yourself for not getting everything done you hope to accomplish, please remember no matter what you are doing to improve your life and the lives of those around you, you always have a chance to begin again.
Will today be a new beginning? What does that look like for you?