"Don't you ever feel that you just need to get away? From everything?

That it's all too much?"~ Tana French
Have you ever felt enough is enough? I've had it? I can't take one more thing? Stop the piling on? I want to feel good again? I want to feel safe?
Do these thoughts scare you?
I know I have felt such thoughts over and over.  I have felt scared I wouldn't get myself past it.
Feeling everything is too much puts you off kilter.
It shakes you up.
You feel weak and vulnerable, even out of control, it won't stop.
What do you do?
STOP! Regroup and begin to dissect what you are feeling.
Is what I am feeling this very moment true?
Is everything really out of control as it feels? Am I powerless? Do I not have a choice?
How can I take my power back?
Many questions with few answers. A constant gnawing feeling. I can't stand this! I want more! Go away!
How do you turn things around? Will the perpetual dark cloud ever lift?
However dramatic, feelings are real. Thoughts are powerful, all consuming and at times crippling.
YES, the dark cloud lifts, faster than you realize is possible.
What is the truth?
The truth is:
You are a phenomenal person.
You are strong.
You are kind.
You care.
Isn't that true?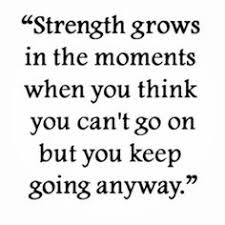 Can you remember times when no matter what was happening, you handled it? You did what you had to do. You stepped up and took charge. Others relied on your strength and were grateful you were there.
Do you remember those moments?
Right now, life may be throwing you a curve ball. One thing after the other. Unexpected happenings, loss, financial worries, family and friend concerns, job responsibilities, etc. It most likely is too much. Enough is Enough.
"What do you do when it feels too much"?
REMEMBER WHO YOU ARE; YOU ARE STILL THAT PERSON WHO KNOWS WHAT TO DO.
SLOW DOWN TO SPEED UP.
Go to your arsenal of tools, remember what worked.
If you did it before, you can do it again.
You are not weak.
You are resilient and powerful.
Focus on those moments. Everything will work itself out!