"An affirmation opens the door. It's a beginning point on the path to change."
~Louise L. Hay
Every week I open this newsletter with a quote. I love quotes and sayings and have resorted to a collection of favorites. Affirmations, on the other hand, did not resonate with me the same way.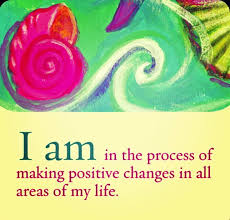 How do you feel about affirmations?
I know for me, the subject of affirmations seemed woo woo. I felt "no way, they don't work". I felt awkward saying them, let alone writing them. But when you look to make a change or to heal yourself from pain, grief, or to get a negative out of your way,  the possibility of something different, might be the tool that helps the most.
What exactly are affirmations?
Affirmations are short, positive statements stated in the present tense. When repeated consistently, affirmations allow the subconscious mind to manifest a change. Another way of understanding is more simply put, "change the way you think, and you change the way you act".
Our thoughts and the words we speak are powerful. As children, opinions of ourselves were formed mainly by statements we heard other people say about us. i.e. "Karen is so smart", "Billy is always late", "Mike is a great ballplayer", "Suzy is irresponsible".
Positive or negative, kids take things in and their self-esteem is formed. The words and thoughts become what we believe. The same is true with affirmations. Whether or not you believe affirmations work, you already practice this tool daily. You talk in your head and have formed thoughts and opinions both good and bad about yourself. Affirmations work the same way but focus on the positive. They can be used to help change or heal anything in life.
How to create and use affirmations:
Affirmations must be positive and written in the present tense as if the outcome has already happened. i.e. "I am strong now", "I am confident".
The affirmation must hold meaning to you personally. Saying something flowery and poetic without emotion will not work. Affirmations require repetition to be effective. The simpler the affirmation the better change will occur. i.e. "All is well", "I am blessed".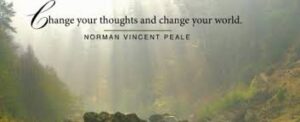 Writing affirmations is another way to imprint the change on your subconscious mind.
Repeat and write affirmations daily.
Go slowly and try working with 1 or 2 affirmations per week.
Relax, stick with it and observe the changes.
Below are some excellent affirmations to consider:
• I am enough. I have enough.
• I am in the right place, at the right time, doing the right thing.
• I can do hard things.
• I allow myself to be more fully me.
• I believe in myself.
• I am grateful for another day of life.
• I am worthy of what I desire.
• I choose myself.
I hope one of the above affirmations holds meaning for you and you consider giving affirmations a try. I think you might be pleasantly surprised.