"When you look into your Mother's eyes you know that is the purest love you can find on this earth."  ~ Mitch Albom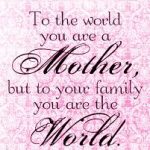 I love this quote. It is how I feel about my Mom. Sunday is Mother's Day and I wish you and all the mothers in our lives a beautiful day!
My Mom is gone four years now but I think of her every day and she is forever in my heart. I will also be remembering my grandmothers, Mom McCann and Mom Bannon. The love and strength of these three-beautiful woman are with me always.
I believe it's important to celebrate.
Every time we celebrate, we honor the lives of those we love.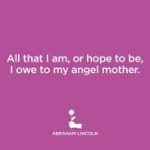 Moms are not perfect. I'd like to think many of us have been blessed with positive, loving, nurturing Moms who have loved and love us unconditionally. My Mom has been that Mom for me. My gift to her every day is to mirror the love she has given me and to share my love with others.
I often think of others who may be challenged in their relationship with their Mom. If that was me, how would I feel on Sunday?
I'd like to think I have matured through the years to a place of peace. A place where I have chosen forgiveness for any neglectful, negative or angry feelings that may be lurking around in my mind.
I'd like to think I was in a place where I could accept my Mom for the woman she is, realizing she loved me the best she could with everything she knew how to do.
I'd like to think I will choose to honor my Mom because she is my Mom and to focus on her good qualities and to thank her for bringing me into the world.
I'd like to think Sunday will be a good day filled with all kinds of emotion. I can celebrate my Mom as I have known her and all the other Moms who have touched my life along the way.
Mother's Day – A Day to Remember and Celebrate.
Yes, Sunday will be a wonderful day! I hope you have a special celebration planned and enjoy every moment.
To you, your Mom and all the Moms who have come into your life. Happy Mother's Day!